Lessons I've Learned From the Denver Broncos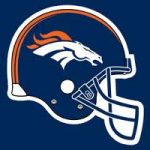 As an Avid Denver Bronco's fan, I have grown up seeing my favorite team battle many tumultuous seasons.  In college at St. Mary's in Moraga, I watched the Broncos lose unmercifully to the San Francisco 49ers.  A tough loss for me, but considering Lisa and Tifany Debartolo, whose father owned the 49ers, were my classmates, it was a cause worth celebrating.
In 1998 I watched the Broncos fight their way into the Superbowl, winning amazing playoff games, and beat the Greenbay Packers 31-24.  In 1999 the Broncos clenched another victory against the Atlanta Falcons, surprising the NFL and its fans with back-to-back victories.  Prior to those victories, the Denver Broncos had made history by being one of two teams in the NFL with the most losses in a Super Bowl.
Yesterday's playoff loss to the Baltimore Ravens was a reminder of the struggles I have seen the Broncos go through.  Scoring immediately, the Broncos showed power and ambition, which was met by the Ravens with equal competition.  And with under a minute left to play in the game, and a sure victory felt by Bronco fans around the world, the Ravens secured a Hail Mary pass to tie the game.
Defeated but not beaten, the Broncos fought possession after possession but were not able to score.  In double overtime, the Ravens intercepted Broncos' quarterback, Peyton Manning, who had previously beaten them nine straight times,  setting up a 47-yard game-winning field goal by rookie Justin Tucker.  Game over.  Broncos lose again.
The lessons between business and the Denver Broncos are apparent to me.
Success doesn't necessarily happen overnight

Hard work and persistence eventually pay off
Sometimes we have to take the blows before we can accept the victories or payouts
Competition should never be taken for granted
You can never stop trying, even when you think you are ahead
Sometimes the Underdog comes out ahead
No matter what business you are in or how long you have been in business, your success is never guaranteed.  Keeping abreast of the current changes and adjusting to meet your consumers' needs will keep you in the game.  It's what you do with those changes and how you implement them that will determine your success or failure.
Knowing how to establish a prominent online or offline presence and using the tools available to grow your presence is the best offense you will have.  Keeping your presence up-to-date and functional and staying in the game with your competition is your best defense.  The winning outcome can only be measured by how well you adjust to the game.
For help with social media, growing your presence, or staying alive with the competition through online and offline advertising, contact us at 925-336-6076 or www.flairforwriting and follow us on Linked In, Twitter, or Facebook.