Social Media Has Taken Over My Life
I love to run.  I adore my pets.  Chocolate ice cream tastes really good.  Kittens make me laugh.  My children keep me busy.  Without family and friends, Life would be empty and meaningless.  And I am a Social Media Geek and Addict.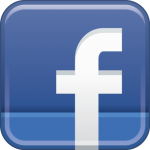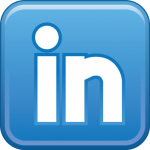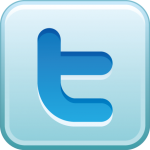 I am a statistic.  I am among the group of people in the world whose first mission is to check my social media sites.  Facebook!  My personal and business accounts keep me in touch with others around the world with their inspiring quotes, unique subject matters, knowledge that I crave, and those hysterical, adorable, and beautiful pictures.
Twitter!  I feel so popular when I get a new follower.  It's as if I have something to offer someone besides my parents and my children.  Someone in the world likes what I have to offer!  Or wants to boost their following, but I prefer to be particular whom I allow into my social media world.
Linked In!  My professional social media page with contacts from high school, college, my social circle, my children's school.  Who is linked to whom?  Who has a new job, skill, connection?  Who can I learn from and share my knowledge?
You Tube!  A social media project I have yet to attempt myself but whose videos I so enjoy watching.  And the potential You Tube has to teach, inspire, share information and bring education into my own home, at my choosing, at my own speed and pace!  It's simply amazing!
The hours I spend on Social Media and developing Social Media Strategies for all types of businesses is truly a gift and pleasure.  I can design Social Media content for your brand, allowing you to free up yourself to do what you do best.
Social Media is the wave of the future.  Any statistics about the use of Social Media and its influence in this world will be outdated as soon as I post something.  Know this:
Social Media elicits conversation about everything
If you do not have a Social Media plan of action, you are already behind your competitors
Consumers flock to the web to check you out.  If you do not have a live online presence, you will not survive
People talk.  We say postitive comments and we are quick to post bad reviews.  Do you have a Brand Reputation Strategy in place?
Mobile phones are going to replace desktops.  We are a community of urgency, wanting products, brands and services at our finger tips…yesterday.  How do you stack up in comparison to your competition?
Social Media is contagious, and the one consistency I know about Social Media is that it will be the driving force in response to a succesful marketing campaign.  Know how to use it.  Ask for help in getting your brand online with all of the Social Media tools.  Invest in its future or you will be left behind.
We have helped others with creative Social Media campaigns.  We have nurtured their progress and trained them in the correct throes of how to use Social Media.  We have started companies from the ground up and we have overhauled others.  If your business needs a Social Media presence, give us a call or send an email.  We can discuss your various options and hopefully get you addicted to Social Media as well.
Contact us for more information 925-336-6076