Why use a Copywriter
Truth be told, we hire mechanics to fix our cars, hairdressers to create a fashionable hairstyle, and
professional photographers to capture life's unique moments. Why, then, do we feel we can write our
own web content when we are not trained to be a writer?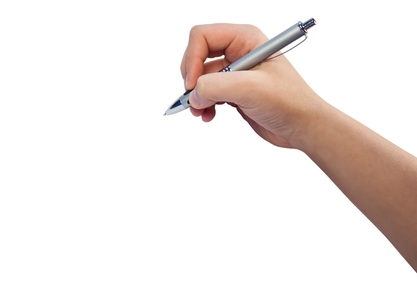 There are a variety of reasons why people do not hire professional copywriters:
It's too expensive
I can write the content myself
I don't know any writers
Content is not that important
Here is the reality. Anyone who has put any time, energy or money into his or her business deserves to have a professional appeal. Chances are you spent money on a web designer and host, so why would you pay for someone to bake an exceptional cake and then ice it yourself? In other words, if you are going to take the trouble to have a website, why not complete it with a polished look and feel?
You have 15 seconds to capture your customers
If they do not find what they are looking for immediately, they will surf to the next site. Customers like to shop and spend money on more expensive items because they feel that the more expensive something is, the better, faster, tastier, longer-lasting it will be.
Do not be afraid to spend money on your website by hiring someone else to write your content
The look and feel of a professional site will draw in more customers than an amateur site, and people equate money with quality.
I can paint, too, and cook, and garden, but I know that if I want my house to be streak free, my meals so tasty the kids ask for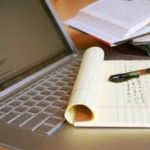 more, and my yard so beautiful I have Better Homes and Garden featuring it in their newest edition, I need to hire a professional. The same holds true for writing. Making a feeble attempt at writing content professionally, using key words, editing, or spinning articles will look nothing better than feeble. Hire someone with SEO experience. If you do not know what SEO means, stop reading immediately, and hire a professional.
Legitimate Copywriters are out there. Put down the phone book and look on the web, ask fellow business owners who have sites, look up your favorite sites and contact the web host to inquire about the copywriter. Get on Facebook, Twitter, Linked In.  Sure it takes some time to find a copywriter who fits your style, timeframe, and budget, but in the end, it is worth it.
Content is a necessity if you wish to be found on the web. Without appropriate content streamlined to your individual product or business, your website will be as useful as you sitting on the street holding a cardboard sign advertising your business. Copywriters know how to add keywords to your website in a smooth, flowing transition that seems natural rather than forced. Content rich in key words is the key to being found on the web. And believe it or not, sometimes the best person to write for your business is not the business owner. Professional copywriters write objectively and can see the entire picture of what needs to be altered, edited, or enhanced. Step away from your business and allow a professional to polish it. You have nothing to lose but clients and future earnings.
If you are anything like I used to be, you will try to do something yourself because you think you can duplicate it more cheaply than paying full price. But how many times have you tried to do or make something yourself, only to find out that you can't do it or the end result is less than satisfactory?
You've already wasted your time and money, and chances are, you are going to end up throwing away your model and purchasing the product you tried to make yourself. Do not make this mistake for your website. It will show. Guaranteed.
Call us today for help!  925-336-6076